ADEPT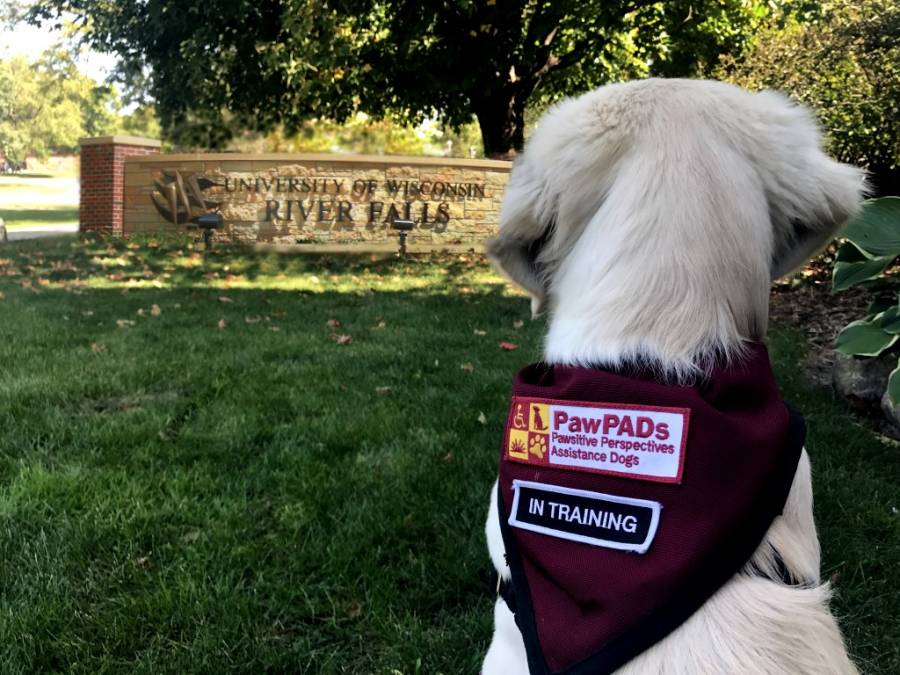 The Assistance Dogs Education Program and Training
(ADEPT)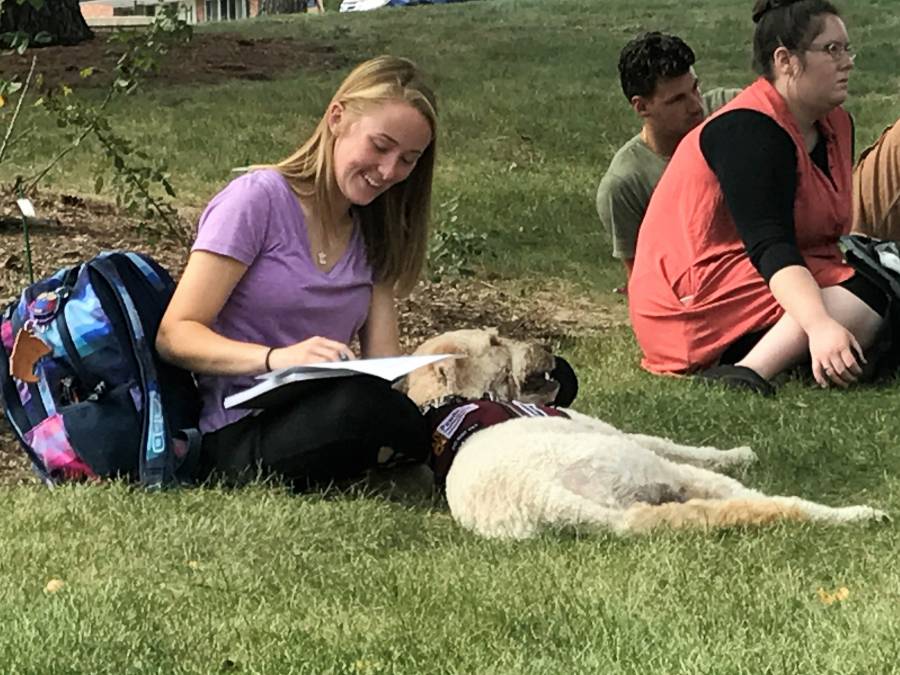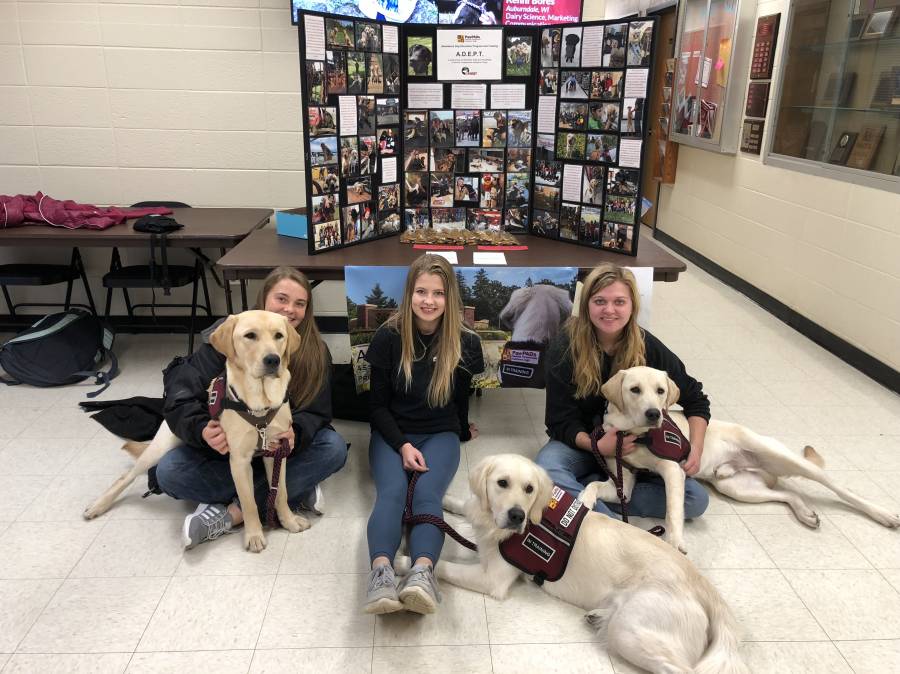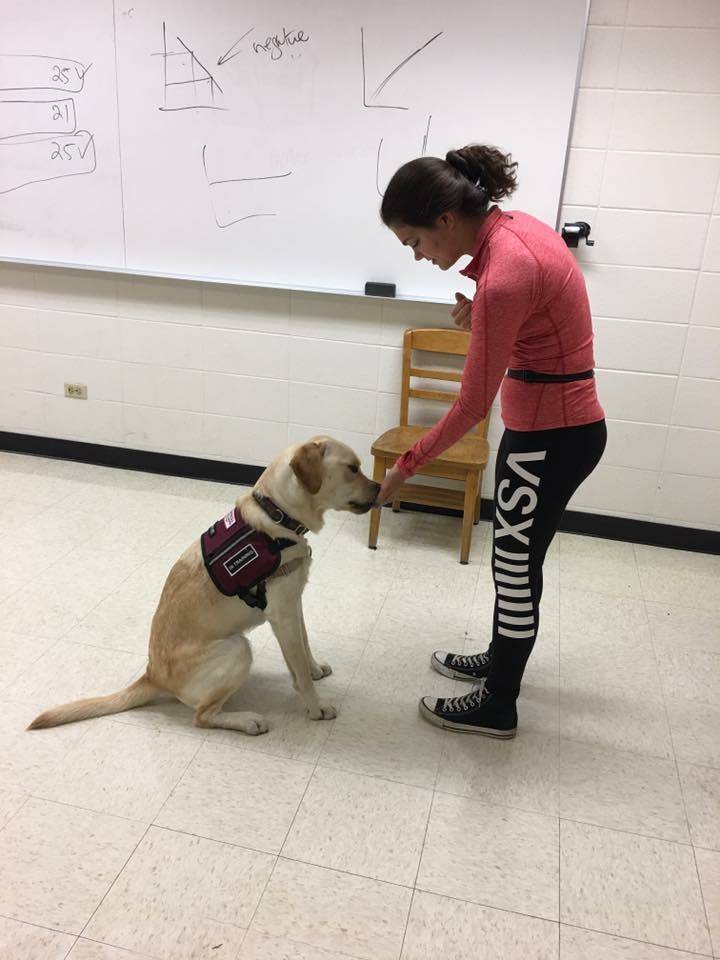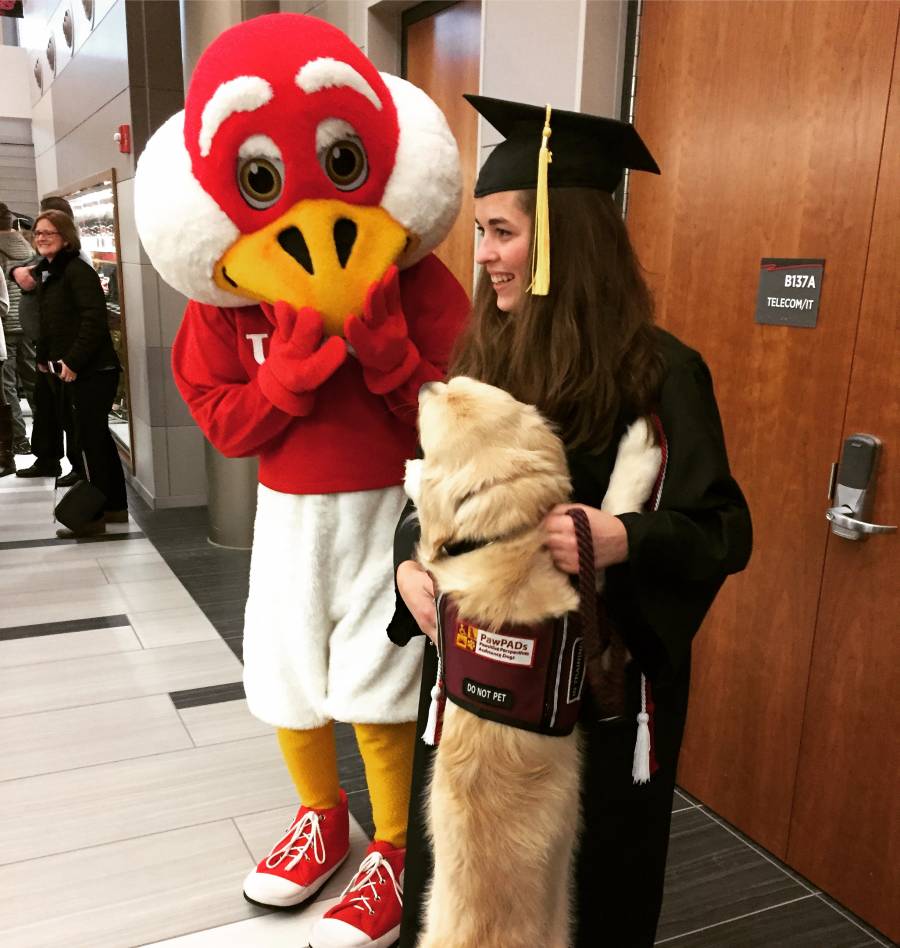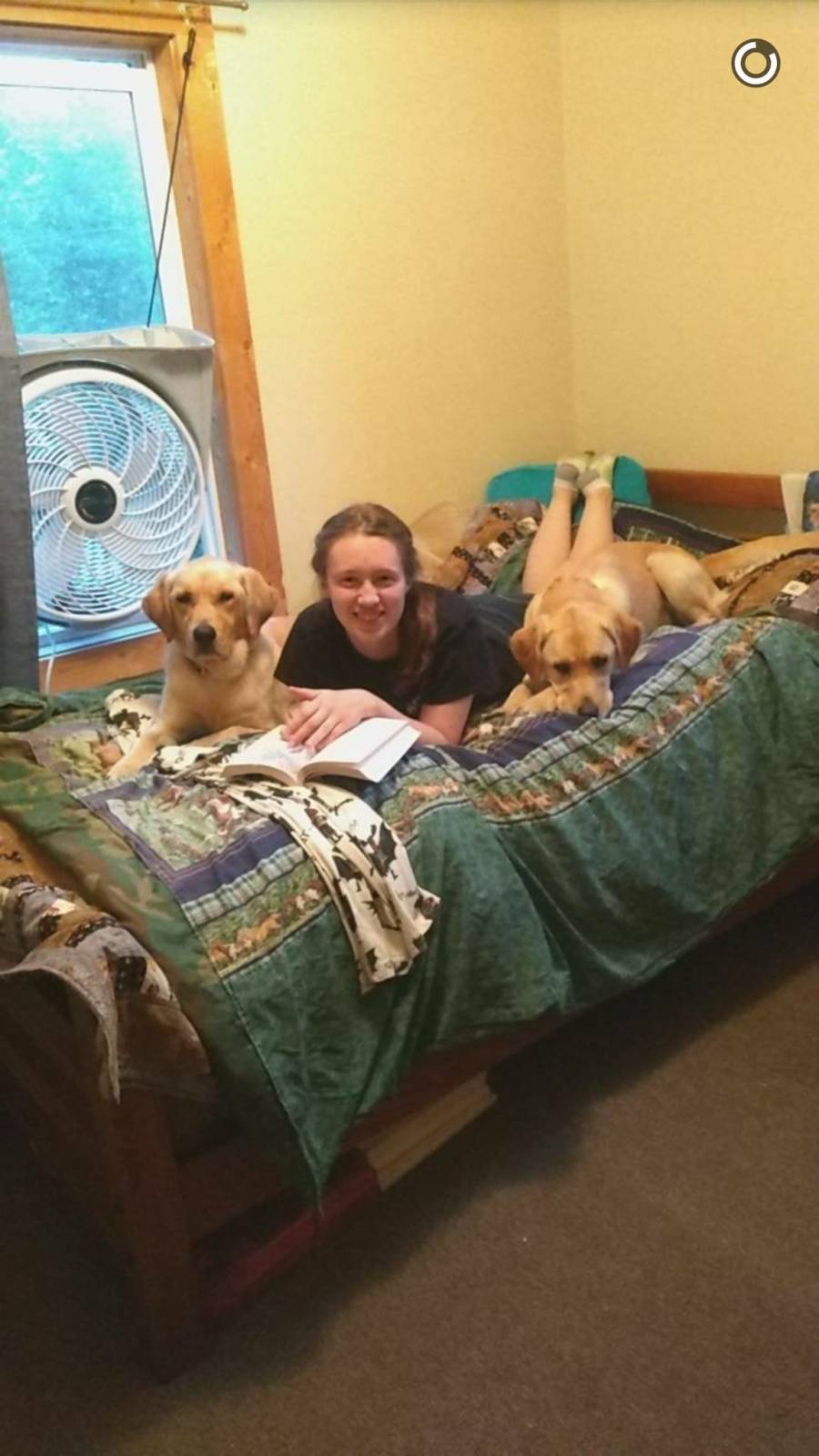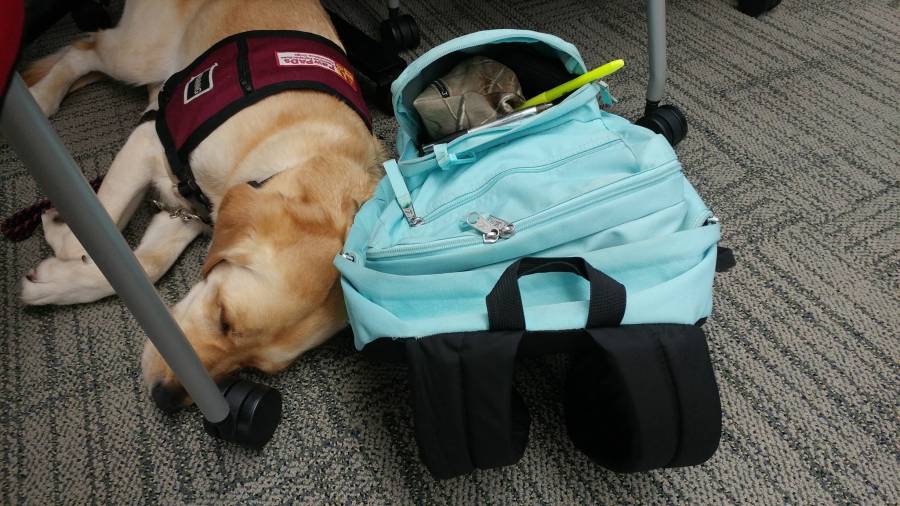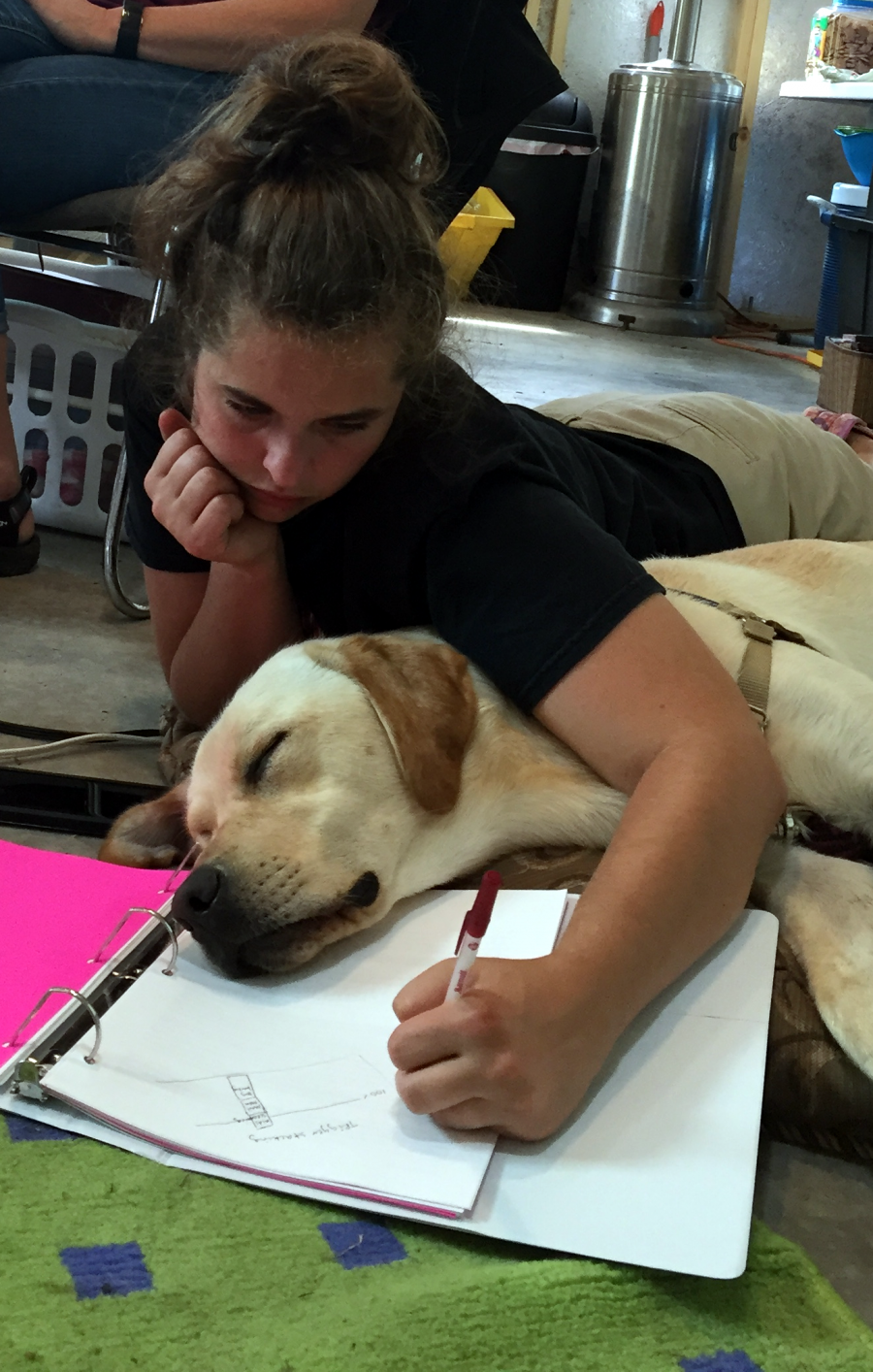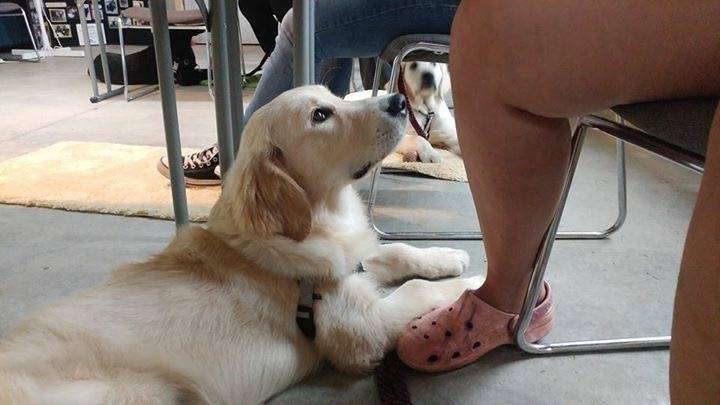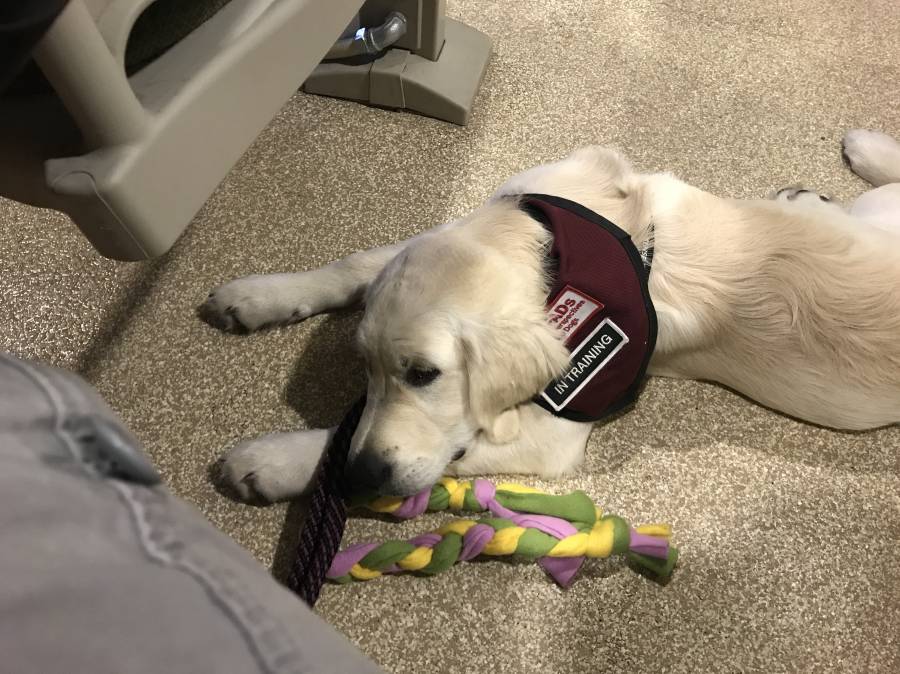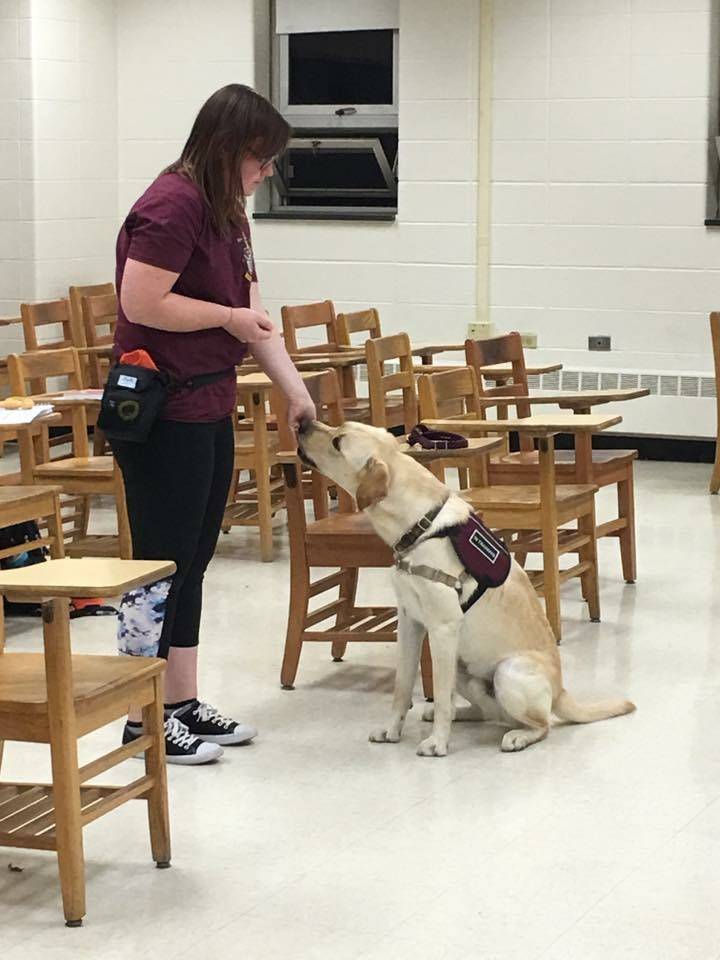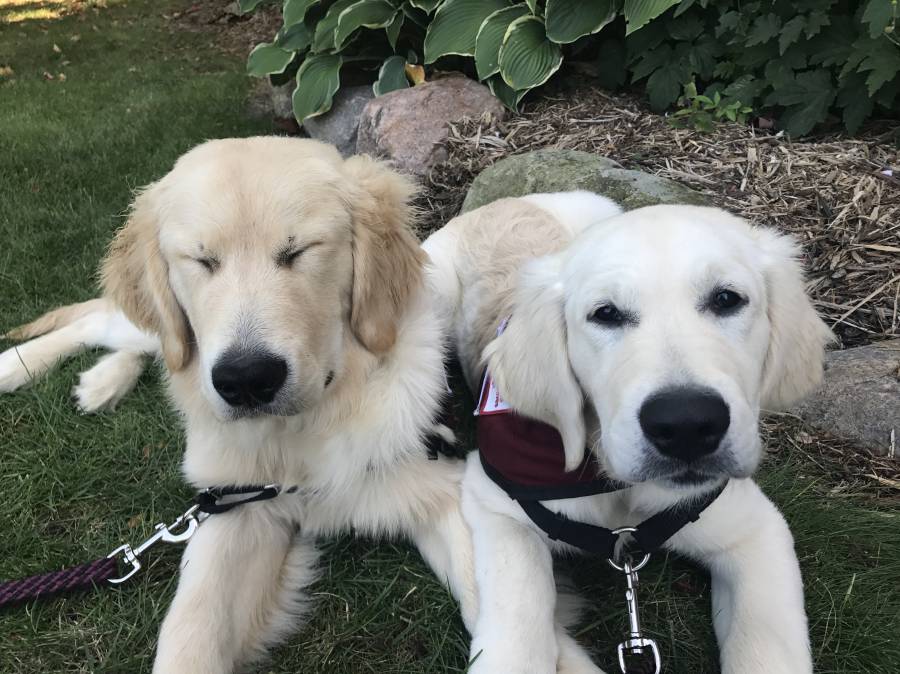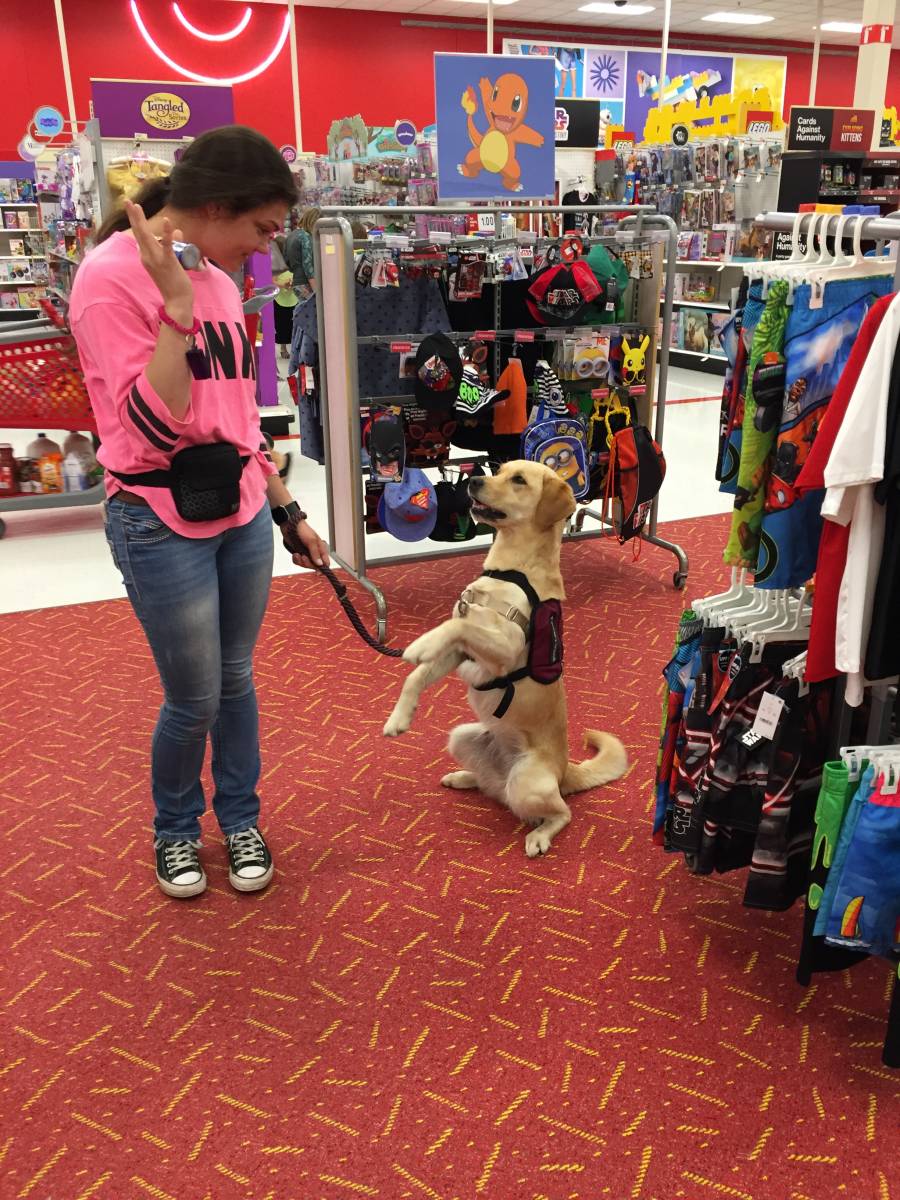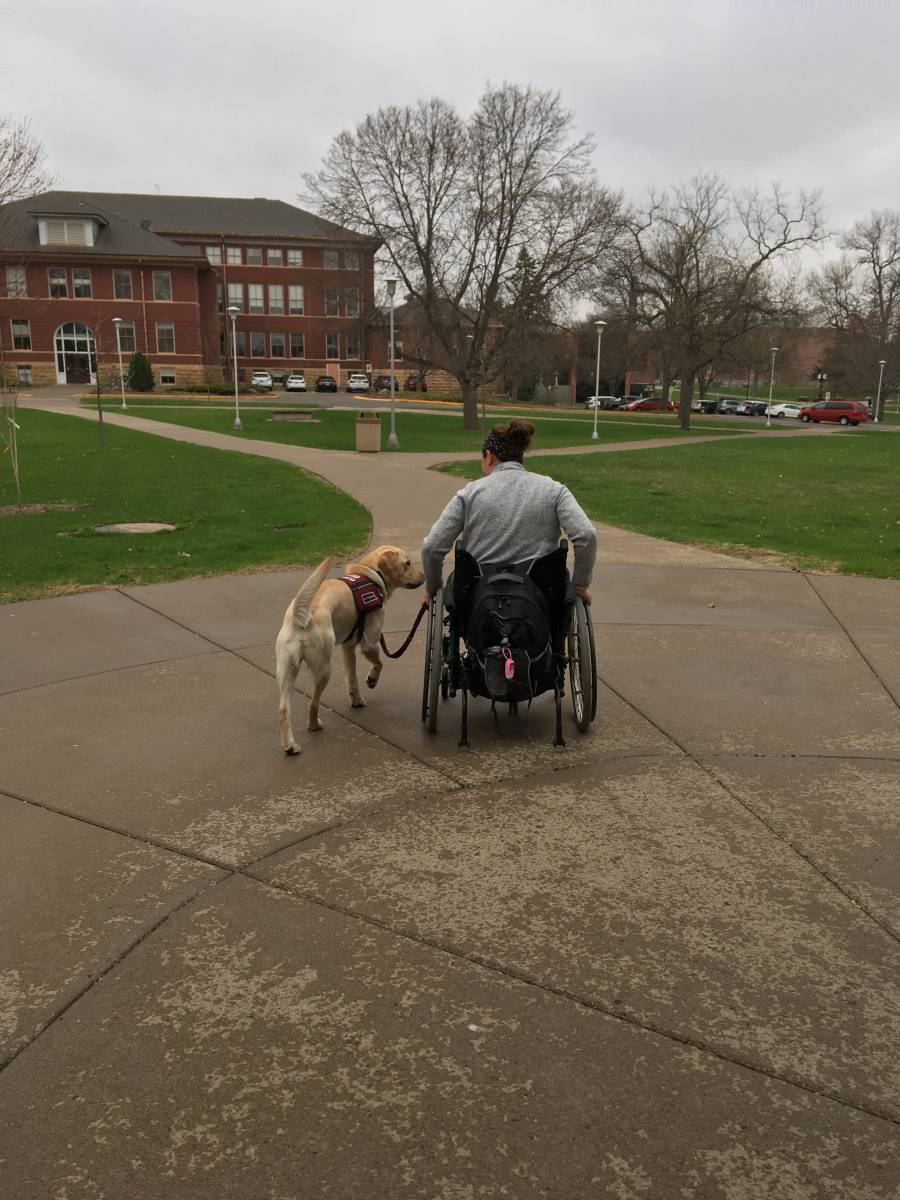 Assistance Dogs Education Program and Training (ADEPT)
ADEPT  is an innovative intern partnership between PawPADs and the University of Wisconsin River Falls. It unites PawPADs' positive training methods and philosophy with the UWRF mission to "help prepare students to be productive, creative, ethical, engaged citizens and leaders with an informed global perspective."
By blending students' needs for hands-on service dog training opportunities with the needs of individuals with disabilities who desire service dogs, students share together in the challenges of facing our world. The internships operate under the umbrella of the University of Wisconsin River Falls Animal Science – Companion Animal emphasis and is open to all students regardless of major. It is the only one of its kind within the University of Wisconsin system.
PawPADs covers the majority of the costs associated with raising and training the dogs, including veterinary services, food, our extensive dog training library of books and DVD's, other educational supplies for the students/staff, instructors' costs, and travel.
How Does The Program Work?
UWRF Students apply to participate in the internship through UWRF.
If accepted, PawPADs provides the service dogs in-training. These dogs generally come to PawPADs as puppies from a variety of places: rescue shelters, breed specific rescue organizations, families kennels, and carefully screened professional kennels. Dogs trained in this program are intended to be placed as assistance dogs for persons with physical disabilities, diabetic alert dogs, and autism support dogs.
PawPADs provides the specific foundational training skills and socialization training to the student participants. The students are responsible for the training and socialization of the assistance dogs in-training participating in the ADEPT program. This includes a high level of socialization, obedience skills and task training such as retrieves, turning on lights, alerting to blood sugar changes and tugging open doors. Every student is responsible for the daily care, supervision, training, and sanitation of dogs involved in the program.
What do ADEPT Interns do?
Service Dogs are individually trained to perform specific tasks to their partners; providing physical assistance and performing tasks useful to a person with a physical mobility challenge. One of PawPADs' Mission focuses is to utilize the power of the human-canine bond as an educational tool; allowing our interns to help train these service dogs for people with physical mobility disabilities.
ADEPT students train their PawPADs dogs  to perform such tasks as:
Opening doors,
Turning lights on & off,
Retrieving dropped – or needed – items,
paying at a counter,
pulling wheelchairs,
providing balance,
and much more!
A service dogs access rights are provided for by the Americans with Disabilities Act (ADA) and are allowed to accompany the disabled individual anywhere the general public is normally allowed. Individual States set guidelines public access for service dogs in-training and their trainers; both Wisconsin and Minnesota law allow those training service dogs in-training full public access as if they were a service dog.
ADEPT Class of 2019-2020